ANESEC Career Opportunity Day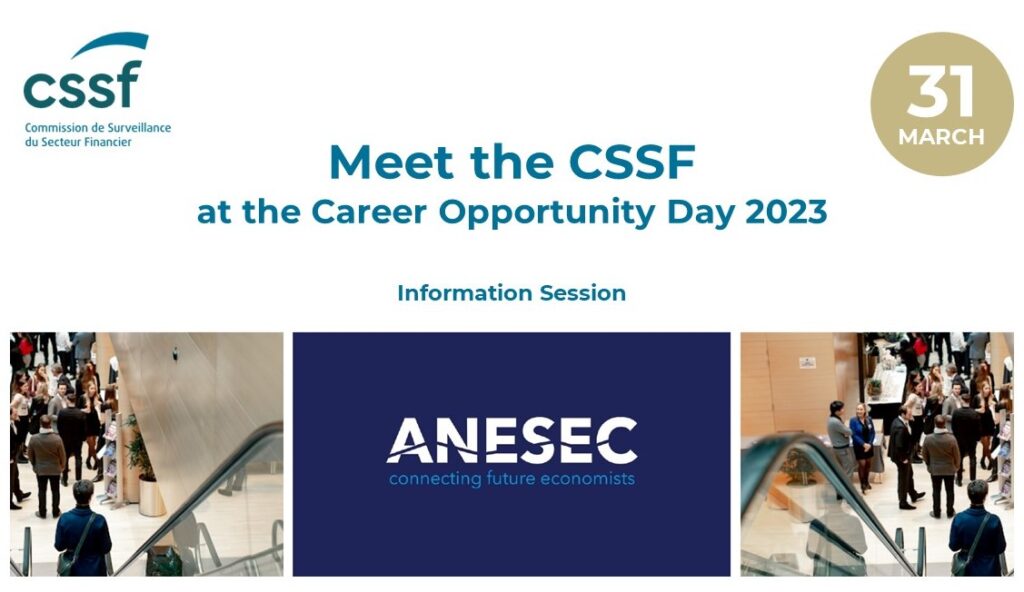 Meet the CSSF at the Career Opportunity Day 2023 by ANESEC
We are delighted to be a part of the Career Opportunity Day 2023 organized by ANESEC.
We invite all ANESEC members to come and meet us at our stand to discuss internships and career opportunities at the CSSF.
The event will take place on March 31, 2023 at the Chamber of Commerce. We hope to see many of you and will be available for talks from 4 PM onwards.
If you want to become a member of ANESEC and/or register for the event, visit Upcoming Events — ANESEC
We look forward to meeting you.
See you soon !